St Michaels Mount, Marazion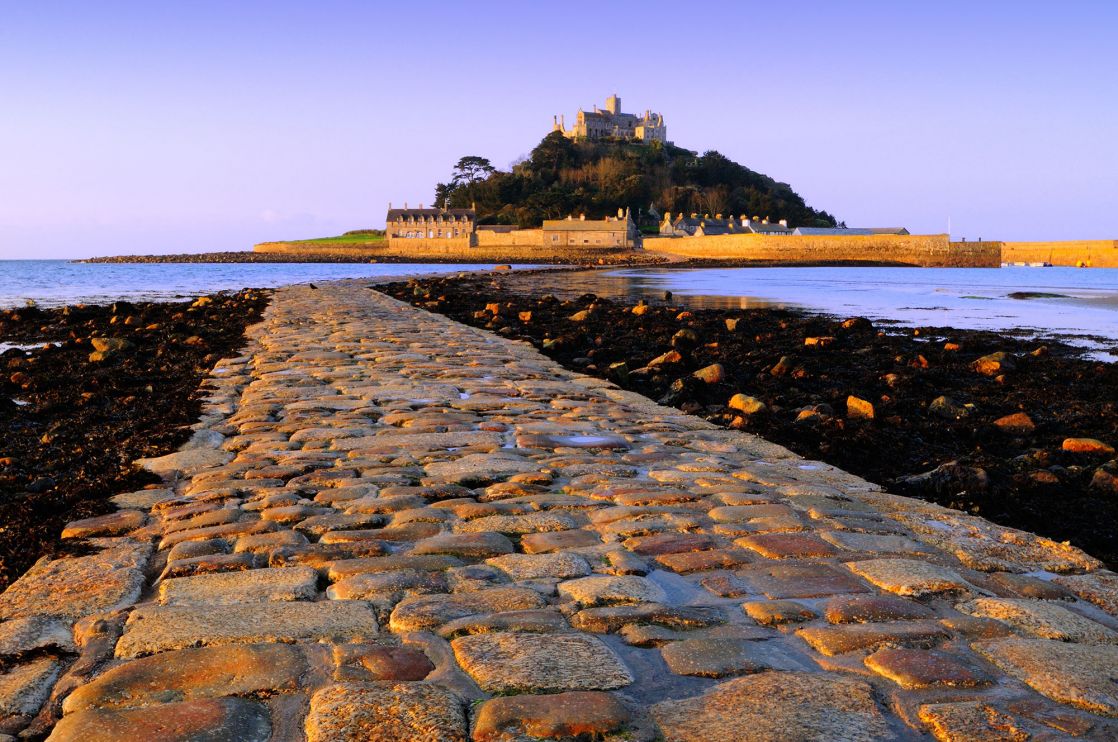 As you stand in the garden of The Old Watch House and look out across Mounts Bay, the mythical vision of St Michaels Mount is ethereal. The Cornish counterpart of Mont-Saint-Michel in Normandy, France it is enveloped in Folklore and ley line mysticism. It can be reached by walking across the causeway at low tide or by a boat service that runs between the Mount and Marazion beach (an experience in itself in choppy weather)
The Minnack Theatre
A spectacular open air theatre in Porthcurno where plays and music are performed from May to September. Remarkably built by Rowena Cade who must have been some sort of Amazonian female warrior and her gardener in the early 1930's by carving an amphitheatre in the cliffside at the bottom of the garden (as you do) I'm sure it would have been easier to just hire the village hall to put on performances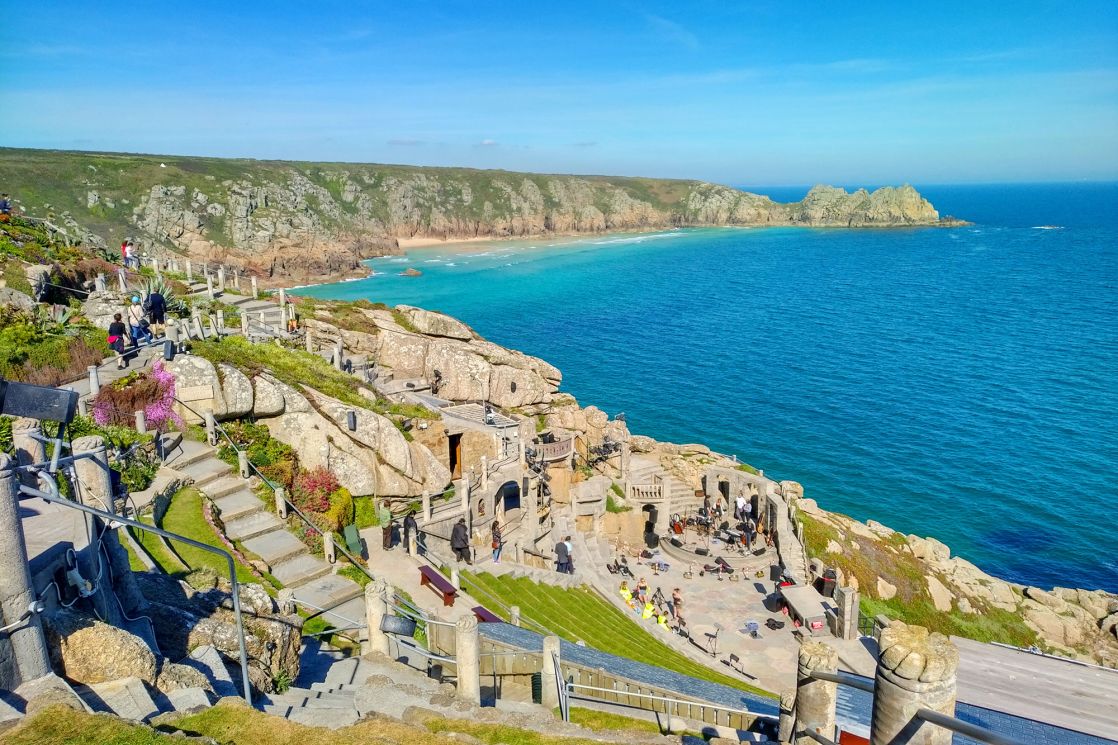 Porthcurno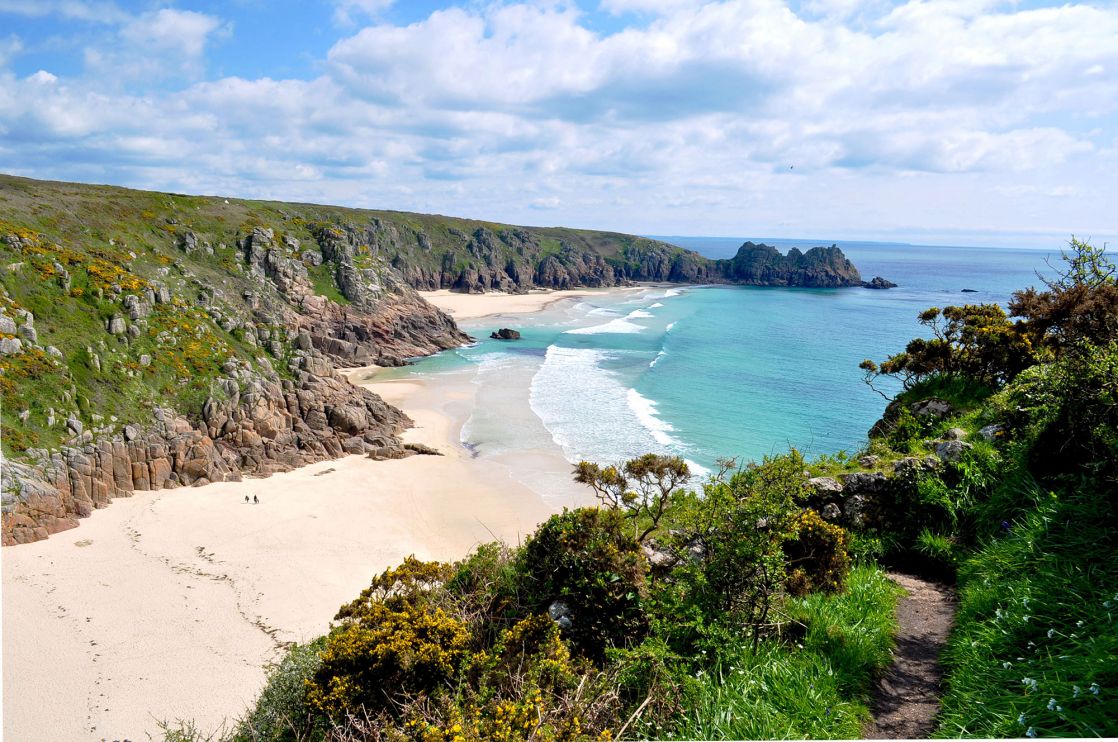 Below The Minnack Theatre walk through pathways of Rhododendron's down to the near white sandy beach of Porthcurno and take a dip in the turquoise waters. If it wasn't for the erraticness of the UK weather you would be forgiven in thinking that you had been transported to a Greek island. Amazing to discover that this little slice of paradise is where in June 1870 the Falmouth, Gibraltar and Malta telegraph company landed the final section of the first Great Britain – India submarine cable, going on to becoming the worlds largest submarine telegraph station. To put the importance of this in modern times, this would have equalled the invention of the internet.
A museum created by Cable & Wireless is open to the public and is a place to catch up on the history of early communication technology.
Porthgwarra Beach
A café is placed at the top of the beach for sustenance and courage before heading down the pathway. An iconic scene in the recent Poldark series where Demelza drools over Ross frolicking in the waves is filmed here. The sea is crystal clear, allowing a frolic of your own, filmed or not!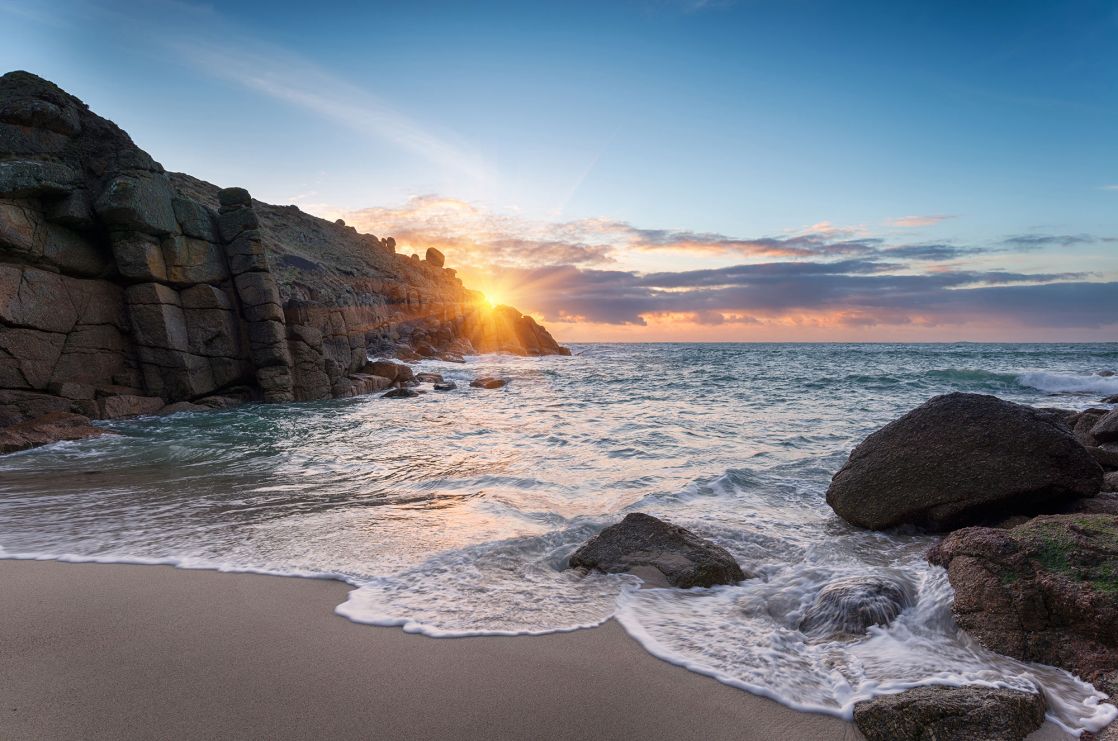 The Tate, St Ives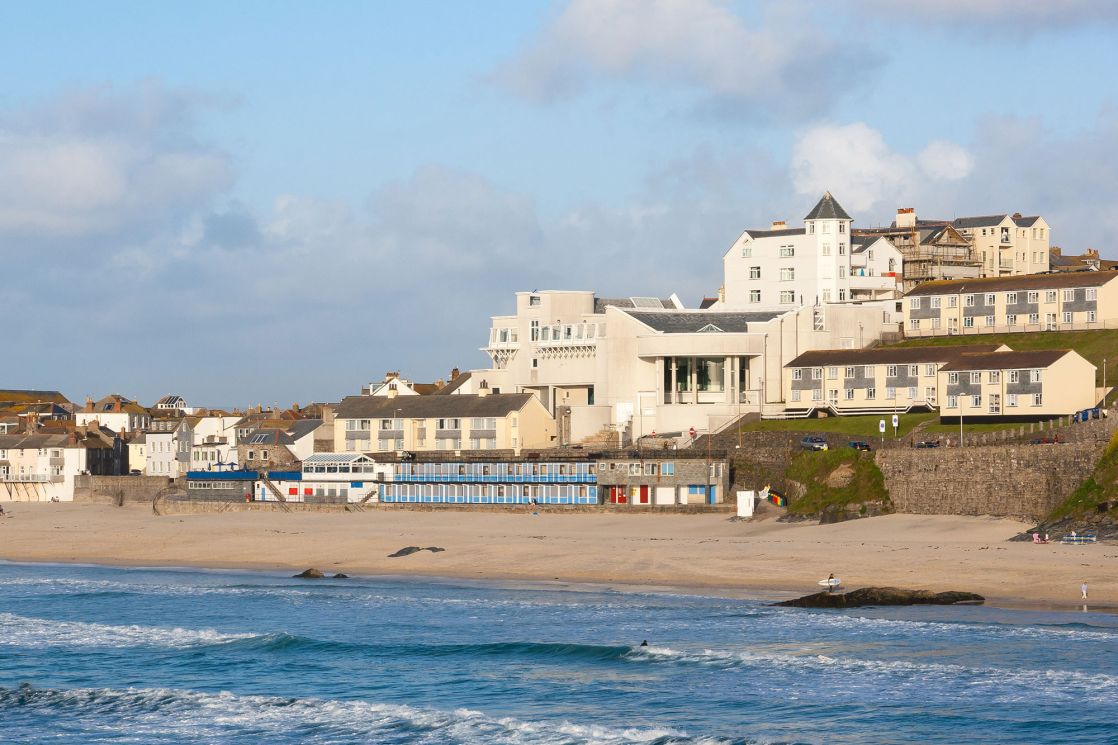 Overlooking Porthmeor beach, a striking art deco inspired building exhibiting work by modern British artists, predominantly those with a link to St Ives. Some of the exhibits cause you to scratch your head in wonder or disbelief! But there is a great café on the top floor.
Lands End Landmark Attraction
Whilst this is a seaside commercial enterprise, it is free to enter. The views out to sea are fantastic, you really are where the UK runs out. Watch the Scillonian ferry roller coaster across the waves to the Scilly Isles, making you grateful for standing on terra firma. Take a look at some of the old smuggling tunnels at the First and Last Inn, then walk or drive down to Sennen for one of the best beaches in Cornwall.